1000 birds to see before you die
A reasonable Life List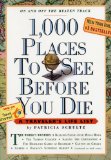 Who has not heard of the book "1000 places to see before you die"? That is a bucket list for world travellers. Soon there shall be such a bucket list with 1000 birds for birders. I mean let's face it. Most of us will not be able to see all the 10,000 birds in the world anyway, so we might as well keep the list somewhat realistic.  Even so, 1000 species is still a darn challenge that will be very hard, because some of the most wanted birds are either very rare, very hard to get to with strenuous walks and climbs, or extremely costly to get to.
But that is alright. Most of the people that bought the book "1000 places" book, will not fill their list either. It is living the dream and to always set a new goal that matters.
I cracked the idea, and now I decided I shall write a book! Nobody gets rich on writing birdbooks, so this will be a hobby project in which you can take part by helping selecting the 1000 species. When the book is done, you will be able to download it for free on our web-site.
Choose 100 birds now!
Which are your top 100 birds in the world that you have seen and want to see. Just download this zip excel file – Birds of the World and mark your 100 favorites from the almost 10000 species in the world. Mark them giving your absolute most wanted bird 100 points, your second most wanted bird 99 points, etc.
I shall be doing the same exercise the coming days. To help me there are a couple of books that have been extremely important to me when dreaming about exotic birds that I may one day see. I just took them off the bookshelf and piled them on my desk. They are:
BIrds of the World. A survey of the twenty-seven Orders and the one hundred and fifty-five Families by Oliver J. Austin Jr and fantastic illustrations by Arthur Singer. This is a true masterpiece when it comes to bird paintings. The book was first published in 1961. I have had this book since I started birding in 1983 and the a new print was published in Swedish. I am pretty sure that most of my favorites will be coming from this book. Also, I shall make sure that at least one species of each family will be on the final list of 1000 species
The Encyclopedia of Birds. A similar  work put together chiefly by Christoffer Perrins and C. J. O. Harrison first published in 1976 and later published by Reader's Digest. It is beautifully illustrated by Ad Cameron.
The Illustrated Encyclopedia of Birds. A publication that again Christoffer Perrins was involved in. This book first published in 1990 was a collective work between Marshall Editions and ICBP (the precursor to BirdLife International). The illustrations again are very good from a number of artists,
Threatened Birds of the World. Published by Lynx editions and BirdLife International in 2000. All threatened bird species are illustrated.
Rare Birds Yearbook. This book is published by Erik Hirschfeldt, a Swede I know since many years back. Erik's project has been very inspiring to launch my project. I will think of ways to also be able to get some revenue to BirdLife in spite that the book will be free. In the final list with 1000 birds the majority of the critically threatened birds will be included, except for those that have no recent records. It is a bit pointless to list Ivory-billed Woodpecker and Eskimo Curlew in final list, even if these would be very desirable birds to see.
Additionally, inspiration for participants can be found in David Attenboroughs serie "Life of Birds". It must be stressed that it is not only the bird it self that is represented in the final lifelist, but also a specific action. It could be a lek or display, a particular behaviour, or a mass-movement of one species. It may even be a particular spot on Earth where birds concentrate – and that the species chosen should be seen there. For instance, who would not want to see a warbler fall-out on High Island? What would be a representative species that could illustrate a fall-out? Please comment below!
Send your checklists to me kolibriexp@gmail.com when you are done. Best if you strip the list to just the 100 birds so the file does not become too bulky. I can help you if you have problems doing this selection. Just let me know. I need around 50 lists to have a good number spreading out the points. All participants in the early stage will be acknowledged in the book.
As I said above, this will be a free e-book. However, once the final product is done, I hope to liase with Birdlife International so that money can be raised – maybe through a Facebook cause – for species in peril. Please comment below – and send me your list!
Finally, a plug for a fine web-site that provides printable checklists – and that provided the world checklist you can download above.