5 reasons why the iPad will be useful for birders
Ipad for birders. Topping iPhone as birding device.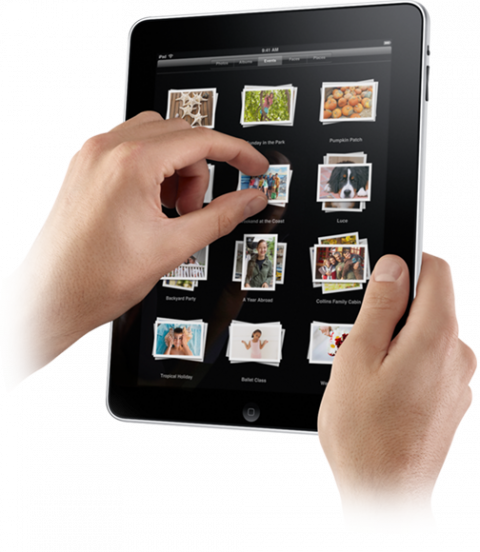 It is quite clear that the iphone has become a birders favorite gadget with various cool birding applications specially built for birders such as iBird, Sibley's and Birdseye. Many birders in the choice of buying a new phone, buy iPhones just because the many applications that are available. I recently bought one myself, in spite of already having a Blackberry. It was the software I had in mind, but also the easier interface for reading blogs on the move, superior Facebook function and better Twitter applications (such as Osfoora recommended by Steve Ingraham of  Cloudy days and Netbook nights).  Blackberry, is still best for email. But for everything else I rather use my iPhone.
What makes emailing, Facebook and Twitter on the phone so attractive is that it saves you time. I love the fast access as the screen lights up instantly, which means you can check for emails and enter Facebook and Twitter right away, which of course is not possible on a Netbook or Laptop. One may connect while in line at the bank, in the waiting room, while commuting on public transport, at the redlight and yes – even in the bathroom (admit it!!). For me when guiding on birding tours, it is invaluable to take care of some of my business during long haul travel sections without birding and while getting back to the hotel after a day's birding.
But there are also limitations with the iPhone in spite that it is possible to increase text size, I still need to constantly carry reading glasses to use it. And  forget having any luck using the Google maps with GPS when driving (no substitute for a GPS system in the car). The text of the street names is just too small.
Practical uses of the iPad for birders in a near future.
The larger screen of the iPad should take care of many of the iPhones shortcomings. The mentioned birding applications shall be awesome on the iPad. Better resolution and easier to compare birds.
iPad should well  be possible to use with Google Maps in the car to get find a particular bird when following directions of a rare bird alert. There will even be services that show the exact location of the bird on the map. Maybe already possible with BirdsEye which gives location for eBird sightings to the iPhone.
More and more birdbooks will be available in iPad format. So you can bring HBW with you and all the field guides of the Neotropics when you take a trip to Peru all fitted into an iPad. It will be a very inexpensive channel for publishers to reach customers and to a cost that could be pressed. Birders should be able to pick up iPad versions of their favorite books to a lower price.
Excellent for watching movies. The birders iPad will be filled with nature films from BBC such as Life of Birds and Planet Earth.
Your subscription of birding magazines straight to the iPad. This should increase shelf life of birding magazines and make them available when you need them.
Then take all the other stuff you can do with an iPad, as you get 10 hours of battery juice for watching movies, playing games, reading books like on a Kindle, as well as internet and traditional stuff such as writing word processing and spreadsheets. Maybe you don't want to write extensively on the built in touch screen, but you can purchase a full scale keyboard separately. For more functions check out Apple's own page about the iPad.
Drawbacks
It does not have a camera and it is not a phone. Furthermore, like the iPhone, Flash applications don't show in iPad. And the distribution in the US with the 3G version is tied to AT&T's policies. For example, Skype can not be used on the iphone for calls and video  (or at least it used to be this way…don't know if it is possible now?). Will Skype be possible on the iPad?
One complaint the early users have is that the iPad, has a weak receiver of the WiFi signal and does not pick up as well as other WiFi appliances.
You can do lots with your iPad, but You should not do this.
Should I get one now?
So as a birder, should you rush to the store and get one? I think I will wait until some specific tools for birders are developed and more birdbooks are available. We are not quite there yet.
Furthermore, this Spanish comedian has a point when he says….."the moment you made the purchase and walk out the door there is a new updated version out"

OK, that is funnier in Spanish. The translation is not that great.
Finally, my take on iPad is: Wait!
What is yours? Have you bought one? Will you? What other functions and uses for birders do you anticipate?