50 years! Happy birthday, Gunnar!!
No gifts please, but consider this..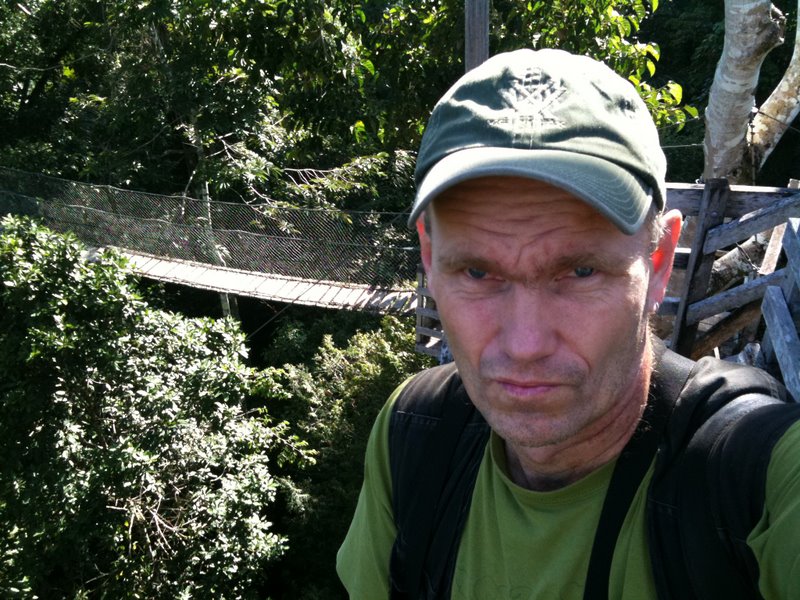 Today I am turning 50. The photo is from the canopy walkway at Reserva Amazonica this morning. I am lucky to be in good health and have a loving family and that is really all I want for myself and no gifts. But please consider this. Make a donation to RainForest Partnership and the Satipo road project. That would make me extremely happy. I explained about this project on my recent blog post.  When did you last spend 10 dollars wisely?
It would be great if you could contribute with 10 bucks. RainForest Partnership was number 1 for a week or so, but have now dropped to third place in the Global Giving Green open Challange. There is $10000 extra to be earned for the conservation project if we can make 1st place. And if we get the most donors there is a $4000 bonus.
Thanks a million…..