Shopping list: Gadgets and books.
Gunnar Shopping.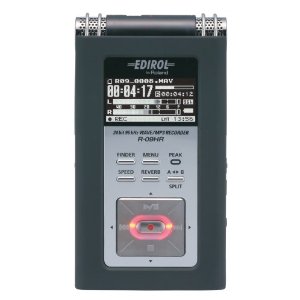 I sometimes ask my clients to bring stuff from the US when they arrive, but since I have been so busy lately it was a long time since I treated myself with some new stuff. So this bored blogger is blogging to you about his shopping list. How lame!
What is more: (Disclaimer) I even present the items with my Amazon affiliate link. If you like my suggestions and want to purchase the same items, I'd get a small (I mean very small) compensation. In a year and a half, my earnings from Amazon are just getting close to 25 bucks. There are also a couple of non Amazon  links that are not affiliate.
But anyway there are a few good things here. You can be sure I endorse these products because I am getting them myself.
Finally, new recording equipment for Gunnar
On my last trip to Northern Peru my suitcase was stolen right outside the hotel. My suitcase had travelled by air, while I was arriving overland. Nobody took any responsibility for it, in spite that it was picked on the band at the airport. It was left on the street outside the hotel.
Basically, the suitcase only had some old cloths which was not a major concern. Harder to swallow was that inside the suitcase was my old but still functioning Shotgun Sennheizer ME 67  microphone which today cost me 600 dollars to replace. Hence, the affiliate links will help fund my new Shotgun mike.
My old Sony Taperecorder had gave in long ago, the minidiscs were phased out,  so lately I had mostly relied on prerecorded calls from a MP3 player and a small Olympus WS-100 64 MB Digital Recorder with USB Interface
to which I connected the famous Radio Shack 9 volt speaker #277-1008 and at times with my old Sennheizer. Often I get a low recording with the build in mike of the Olympus and thus  immediately connected the loudspeaker that amplifies even the weakest of recordings to get the birds come into playback.  But I used to record very elaborately and I miss that.
When I came out to Peru the first time in 1990, I had a parabola Telinga microphone – which was a fantastic microphone, but when I started guiding in Peru, I realized that it just was too bulky to use. So soon I gave in for Sennheiser microphone and a proper Sony 5000 tapedeck.
About a month ago I checked out the website of  Nick Athanas who is one of the most frequent recordists on Xeno-canto – the library of birdrecordings available on the internet.  Nick shares his recordings of rare species on Xeno-canto (the Long-whiskered Owlet comes to mind). Tip of hat in gratitude to Nick. Oh, and he has got some fantastic photos as well on the same web-site.
I was interesting in knowing what kit Nick uses, and there is a good presentation here. All in all his kit can be bought for less than 1000 dollars – so that is what I am getting. This is pro-stuff that makes excellent recordings.
Soon I shall be contributing with recordings to Xeno-canto as well.
I have also promised one of the guys in the rain-forest who is keen to learn the birds to get him a Mp3 player and stuff it with birdsongs. My choice is this little thing at very good value.
SanDisk Sansa e260 4 GB MP3 Player with MicroSD Expansion Slot

Books.
In the same suitcase was Elizabeth Rosenthal's biograpy on Roger Tory Peterson. Birdwatcher: The Life of Roger Tory Peterson
.  I had been sent the copy to review it, and thoroughly enjoyed the first third before it was lost this way. I feel obliged to get myself a new copy – at least the newly published paperback.  Review is forthcoming.
I have long wanted to get the new edition of the two volume set Birds of South Amarica by Robert Ridgely and Guy Tudor which now is presented in a single volume with severly newly added superb paintings. Field Guide to the Songbirds of South America: The Passerines

I am ordering a copy for Alex – our guide as well.
I could go on, but won't. Save some stuff for my birthday in July.