South America Birding tours.

Some background to this blog
First of all, I apologize for the commercial content in this post. In the future blogposts I shall provide somewhat more neutral content. If you are not interested to hear about our exciting new South America Birding tours carry on whatever you were doing  after forwarding this to someone who could be interested. On the other hand, my personal blog is housed on Kolibri Expeditions web-page, so it should not surprise you to find this post here. Fair enough?
When I moved to Peru in 1998 and started Kolibri Expeditions the idea was to run tours all over South America. Soon as the business grew and more staff got involved we started concentrating mainly on Peru to keep our staff busy. Nov-May has traditionally been slower for birding tours in Peru due to the rainy season in the south and the eastern Andes, in spite that fabulous birding can be done if combining with the North and the coast.  And it is true that we do get more requests for Peru now during this period. Things have changed. Yet, we could do with more activity to maintain our staff occupied through the year.  That is why we shall offer again – on regular basis – bird itineraries outside of Peru.  LAN has some special offers until Dec 17. Otherwise, check Kayak.com for good deals.
A letter from Argentina. November.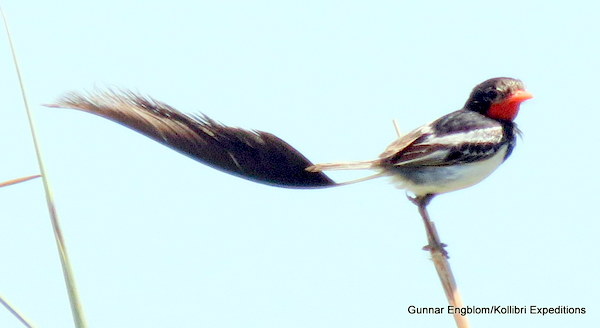 The diversity is not a rich as in Peru, but we have seen some great birds so far in Argentina. We have just left the Valdes Peninsula where highlights included Snowy Sheathbill, Lesser Rhea, Magellanic Penguin, Northern and Southern Giant Petrel, Band-tailed Earthcreeper, Patagonian Canastero and Elegant Crested Tinamou. However, the Southern Right Whale made a wonderful display and was voted "bird" of the day yesterday. Prior on the tour we have seen Scarlet-headed Blackbird, Diademed Tanager, Greater Rhea, Olrog's Gull, the odd, nest parasitic Black-headed Duck, three species of Coot and White-tipped Plantcutter among many others.
The pre-trips via Arica, Chile to Jujuy and Jujuy to Buenos Aires in Argentina were possibly one of the longest one week trips ever made in mileage. 5000km covered in a week. Julio and I had to drive the car to Buenos Aires anyway and thus it was offered as a target bird extension. In spite of the short time available at each site we scored surprisingly well with Peruvian Diving-Petrel., Chilean Woodstar, Chilean Seaside Cinclodes, Northern Giant Petrel, Peruvian Martin, the fourth Chilean record of Gray-breasted Martin, Tamarugo Conebill, three flamingos, Andean Avocet, Puna Plover, Horned Coot, Red-backed Sierra-Finch, Rufous-throated Dipper, Dusky-legged and Red-faced Guan, Torrent Duck, Black-legged Sereima, Crowned Solitary Eagle, Strange-tailed Tyrant, and various unusual Seedeaters (Ibera Marshes).
The trip continues. We hope to be able to visit the Rockhopper Penguin colony off Puerto Deseado tomorrow, before continuing south  towards Calafate, Torres del Paine National Park and Tierra del Fuego. Magellanic Woodpecker, Magellanic Plover and Hooded Grebe are awaiting.  Next year in November we shall run this Argentina tour again. Argentina has been more expensive so far than I budgeted for. Our price will vary in 2013. If you pay deposit before Dec 31, 2012 prices will hold.
Banded Ground Cuckoo and 15 Antpittas twitch. Dec-Jan.

I guess you have heard the news. Banded Ground-Cuckoo is being habituated at "un Poco de Choco" research station. You don't want to miss out on this spectacle, so we are organizing a tour for those who want to escape Christmas and the holidays.  If you do the full 3 week tour you will start in Tarapoto. We ran this tour two years ago and although we saw in total 15 species of Antpittas, we did not see the Ground Cuckoo. If the interest is large for this trip we may double to yet another departure later in 2013.  Now check this video! And read the blogpost on Birdingblogs.
Targeted birding in Magdalena and Cauca valleys in Colombia, with some Choco. Jan-Feb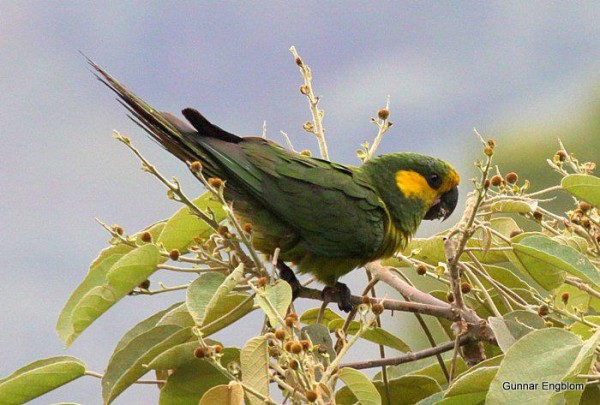 A new Colombia tour which compliments the trip we did to East Central and Northern Colombia two years ago.  Highlights include several species of Bangsia Tanagers, many endemic and rare parrots, several staked out Antpittas and loads of hummers. There will be some hiking involved but not overly physical. As always, the better shape you are in the more enjoyable the trip shall be.
Check out this board on Pinterest for photos of some of the target birds.  The trip runs mid-january for 19 days
Endemic birds of Santa Marta and Central East Colombia. February.
If you have not been to Colombia before, if you have limited time or if you are less inclined to do tough walks, this birding trip in Santa Marta Mountains is a much better trip for you.  Santa Marta Mountains are absolutely jammed with endemics.  Again check the Pinterest album for the star birds of this itinerary.  It is a 13 day trip starting in mid February.
Easy birdwatching in spectacular Venezuela – introduction to birding in South America.  March.
With the digital revolution and no costs in developing film, digitial photography is the most effective way to popularize birding from a totally different angle than traditional birding introductory (see Birding 101 for more about this new approach to birding). This tour is designed to give multiple opportunities for bird photography as well as being an easy introduction to South American birds. Venezuela has a long tradition of birding and a very active Audubon Club. Incidentally, Venezuela Audubon is doing a Peru tour with Kolibri Expeditions in April, so I thought it would be fun to reciprocate and offer a trip to Venezuela – especially, as our new friends in Venezuela have promised to help suggesting the best and the safest routes. We visit mainly three areas – The coastal range of Henri Pittier National Park, the Merida Andes and the Llanos – and some areas in between – over 15 days.  The exact itinerary is in production. Contact me kolibriexp@gmail.com if interested.
Birding Chile and Juan Fernandez Archipelago.  December.
This tour can be added to our Patagonia trip or run separately. Chile is ideal for beginner birders as well as there are much fewer species to sort out, but it is also attractive to more experienced South America birders, since many of the birds have a definite "cool" factor. This is especially true when it comes to the large tapaculos Chucao, Huet Huets, Turcas and Crag Chilia. It also great for seabirds. As an extension we offer a trip to Juan Fernandez archipelago which apart from the seabird colonies also harbor a few land bird endmics such as Juan Fernandez Firecrown and Masafuera Rayadito. December is the best time of year to visit the archipelago. Price will increase in 2013. Book and pay deposit before Dec 31 for 2012 prices.
Peru Birding tours?
So what about Peru tours. It is a bit empty still on the Tour calendar for 2013, but new tours are constantly added. If you are interested in doing a tour with us and our guides in Peru send us a request and we shall upload the trip to our tour calendar and look for other participants so you get a better price.  I will be updating the tour calendar as new bookings come in and have it completely ready by Christmas. Do check in again later for a more complete schedule of tours. Again, write me: kolibriexp@gmail.com
Sign up for newsletters and blog summaries so you don't miss any info. If you are on Facebook connect with me, if you like any of birds, punkrock, running, Eminem, Elvis Presley, Guran Guran, marathons, beer and/or wine – or connect with Kolibri Expeditions Facebook page for more clean birding news.
I'm also on Twitter as @kolibrix – sharing my favorite blogs and sometimes chatting away.