Birding as a Religion or Philosophy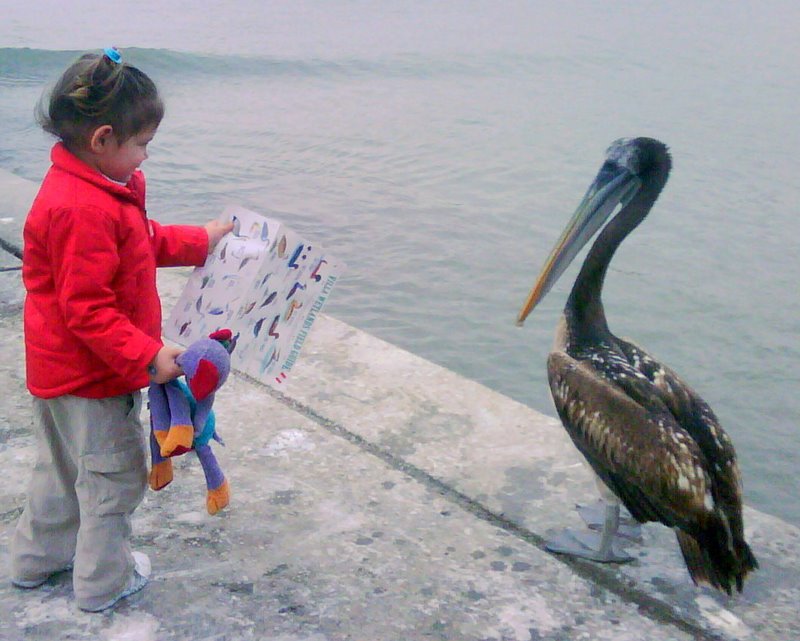 Recently, as I was birding in SE Peru, in a break I checked my Twitter stream and saw Dawn Fine's post referring to the CBS coverage of the Great Birding Texas Classic.
I thought it was kind of cool to see a birding special on US national television. What impact would that not make? So I Digged the CBS website, I tweeted it and I put it on my Facebook and imagined that I had contributed to a viral post that would spread across the Universe to introduce birding to a much wider public. A week 10 days later I am still the only one who Digged the CBS post.
What went wrong? Maybe it was the comment " Welcome to Dorky Town"? Or the fact that the birders were imitating birds. Birdchick makes a good argument in her plea to birders:  Birders, for the love of Pete, when a news camera is on you: DO NOT IMITATE BIRD CALLS.
Jannet Zinn writes on my Facebook wall. "Oh god, another report that perpetuates the stereotype as birder as dorks. Where do they find these people? None of the birders I know are remotely like that."
I came to think of it, and recently discussed this with Rick Wright who was visiting us from Vancouver. Why is it that everytime mainstream media covers and depicts birding, it always deals with the competetive side of birding?  Rick pointed out that (in his opinion an awful story) The Big Year: A Tale of Man, Nature, and Fowl Obsession

(aff link) was to be put to the white screen later this year or early next year. While it will introduce a wider public to birding, one wonders if it will benefit birding per se. Steve Martin in all honor probably makes it worth seeing, but Jack Black will inevitably screw up this film. He is not funny, just silly! And that will be the end of coolness of birding. Birding will forever be just dorky.
Why don't mainstream get it? Why can't they see what I see? Why not make a one hour CBS TV special about the Zen of birding? Birding as a religion or a philosophy. The closeness to nature, the contemplation of being one with nature, the ability to put a name to every living thing you see, the envy of flying ability, etc…
Wouldn't that be more mainstream and less dorky?….I wonder!!!