Birding Meet-up in Lima again
Report from meetup May 29, 2010
Here are some pics from the last meet up.
In Parque Ramon Castilla in La Aurora we saw a bunch of birds such as Banaquit, Blue-gray Tanager, Vermilion Flycatcher both Red and Dark morphs, Canary-winged Parakeet, Long-tailed Mockingbird and many more.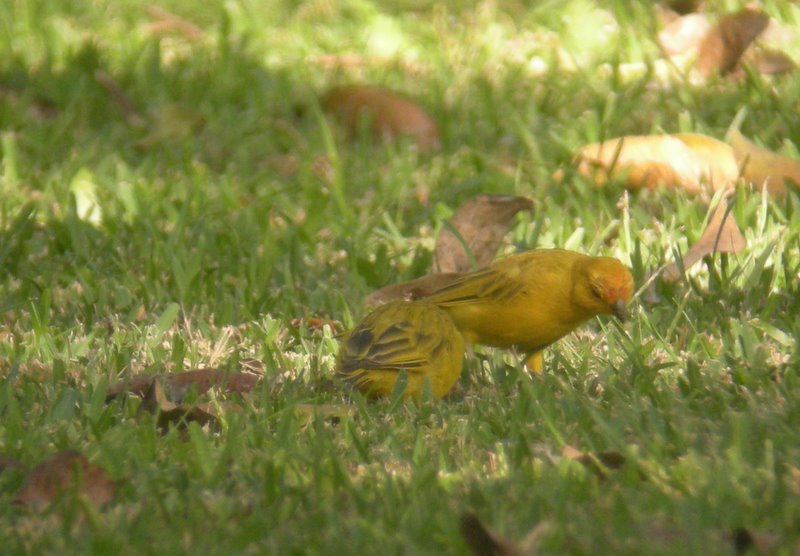 This is Saffron Finch.
At Pantanos de Villa we went straight to the Marvilla area, after having paid entrance fee (5 soles for residents and 10 soles for tourists), and found the usual suspects of Andean Coot, Great Grebe (one that strangely seemed to have become adopted by Black Vultures!!), Pied-billed Grebe, Yellow-hooded Blackbird, Many-colored Rush-Tyrant, Wren-like Rushbird, Plumbeous Rail and more.
One of the best birds seen was the Least Bittern fishing in the reeds.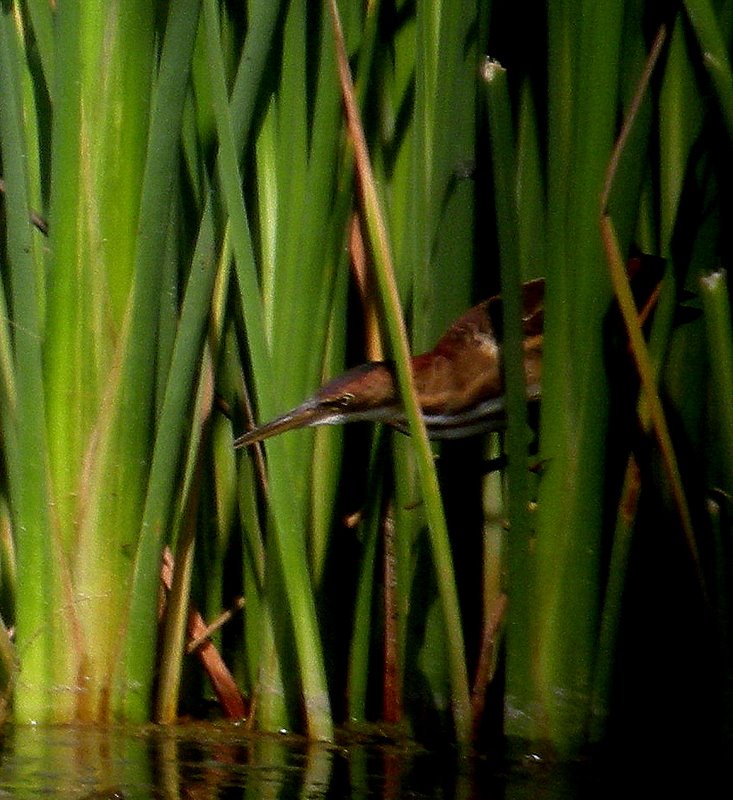 Also check Merceded Benavides photos from the outing.
Personally, I got a new list for Lima. A very rare – probably the only recent record the last 20 years – Wilson's Plover.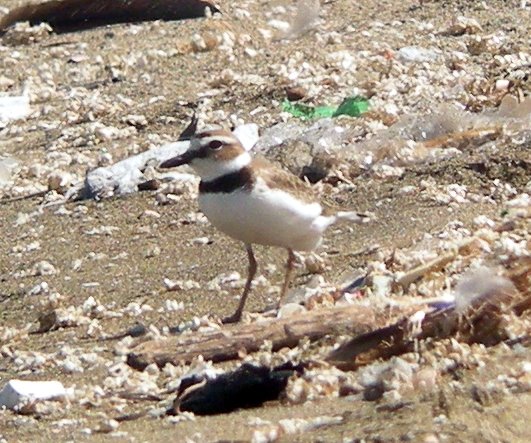 Finally as I was filming everyone attending the outing an out of this world event happened. Welcome to Star Wars!
Next meet-up went to Pucusana on July 17. Report forthcoming.