Blogging made Easy. Posterous! SM4Brdrs Day 8.
Blogging for Dummies. It does not get easier than this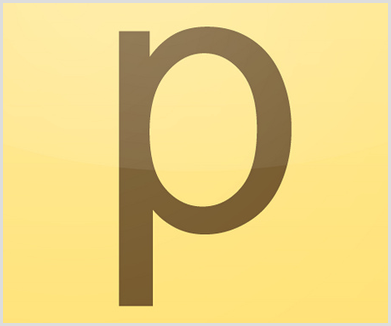 In the previous post in the Social Media for birders Workshop about Google Buzz it was mentioned that Buzz almost is a Blogging platform, although there are a few things missing. Today, I shall deal with a quite new, but little known (at least among birders), dead-easy platform  for blogging.
Imagine if, rather than writing the text and the uploading pictures one by one, you could just write an email insert the pics where you want them, including the embedded videos just with a link and then push send. Few seconds later you would have a perfectly displayed blogpost in an instant. Would that not be incredible? But nah, blogging should be a pain. It could never be so easy. One need to size the pics, move them to the right place and so on, right?
Not with the out of the blue platform Posterous. It can not be simpler than this, just write an email and send it to Posterous. It is not totally new, as it has been around since 2009, but there are very few bird bloggers that use it. In fact I don't think I have seen any birdblogger use it yet.
Characteristics
I think the platform is very inviting to people who  have never blogged before.
Easy.  No need to sign up. Just send an email with your first post to posterous@posterous.com
Easy to embed pictures and video. For example, just place the link where you want the YouTube video to appear.
Configure your account to include Facebook, Twitter, You Tube, Flickr, etc and then include twitter-facebook@posterous.com in the email. Like magic your post goes both to your blog and the social service you wanted.
Book-marklet blogging. Add the Posterous Book Marklet to your web-browser toolbar. No need to download anything. Just drag and drop the plugin to your toolbar.  Say you find a good page on the web that you would like to blog about.  Highlight text, photo, or video and click the book-marklet and like magic you have half the post done. Add some description and some text and you have created a blog post in a couple of minutes.
You can get your own domain.
tags can be added to the post by following a specific format.
For already experienced bloggers it maybe a venue to post stuff that doesn't fit on you regular blog. You can use the blog platform to draw traffic to you regular blog or you can even send posts via posterous to your main blog, although I have not been able to do that  with my own blog.
(To explain it gets so technical even I don't understand. My blog is a Word Press blog on the company domain which principly is in asp. The Word Press platform use php. The server I use simulates php although it is principally a Windows server. This may be the reason why I can't make it work…I am in need of help, so if you know please let me know).
If you want to learn more about Posterous check these to introductory blog posts by Guy Kawasaki and Martin Bryant. Also check Posterous frequent answered questions page.
My first Posterous blog can be found here.  I have not done much with it, except for trying out a few things.  But just sending a photo to Facebook and share it on Twitter with a short text gave over 200 views. It  also resulted good to make a fast 2 minute summery pointing to my ordinary blogpost -this one.
Why don't you blog?
A gave the question to my friends on Facebook and Twitter.
Meanwhile, how about you? Do you blog? If not, will Posterous change that?
Is Posterous for you?
If you don't have a blog and are looking for something easy. Definitely. The most common reason I hear about not blogging is that it is too time consuming.
If you have a blog already and maybe have content that does not fit it, or want a blog that can be used more for commenting on other blogs keeping your main blog for your more thorough personal writing, then Posterous fits the bill. In the later case the Bookmarklet comes in very handy.
Homework:
Start a Posterous blog. Just send some text and some photo to post@posterous.com. Let us know your results in the comment section below.
Previous posts in the Social Media for Birders series.
If you still have not signed up for the workshop, which will give you an email notice when there is a new post, please do so below. It is not too late. There are still 23 posts to go! Set up a folder in your mail program to which you import each delivery to have it handy for future reference.