This site should become a tourist attraction!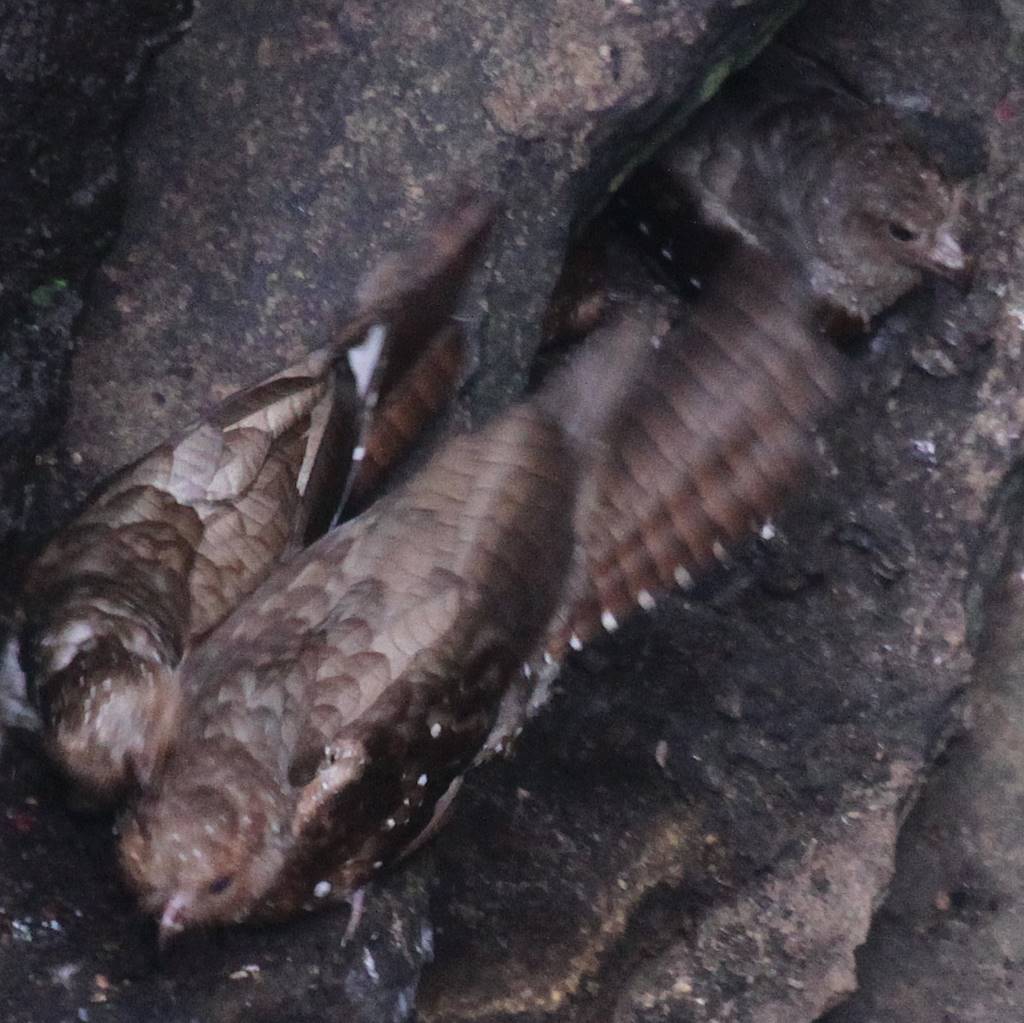 On June 18, I was on my way to Tarapoto with a group. Below Moyobamba at Quebrada Quiscarrumi and km 515.5 here is a bridge over this deep narrow gorge.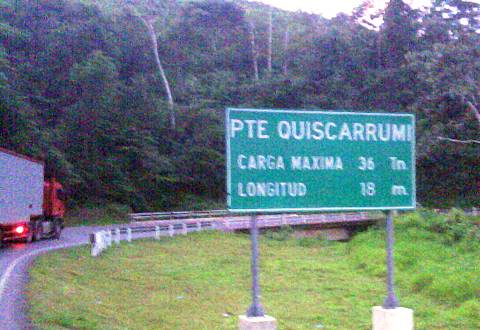 We stopped here because I heard hundreds of White-eyed Parakeets gathering to a roost at 5.30 pm and consequently I discovered the gorge. It was so dark in the bottom, it seemed likely it would have oilbirds. Not before long, they could be heard and seen from the bridge it self. As we stood there a couple of hundreds White-collared Swifts came swooshing by almost hitting our heads. We stuck around to 6.10.
On the past trip in November, the Oilbirds could be seen again. This time we made a stop in the middle of the day. Still, they could be seen quite easily. The pictures above were taken at this ocassion. Taken with tripod and 400mm lens from the bridge. The pics are cropped hard.
It may be the easiest Oilbirds to see in the world. Has anyone heard of oilbirds one can see simply from the road side like this.
I talked to some people in Moyobamba, who frequently works with tourists and no-one had heard of the possibility to see oilbirds here.
But they mentioned a cave that used to have oilbirds, but with a lot of visitors, the oilbirds had simply left. They speculated that the new site had been colonized by the birds who had left the cave?
What do you think?