Hi and thanks for the visit. If you're new here you may want to subscribe to my blog via email..
Chorillos fish market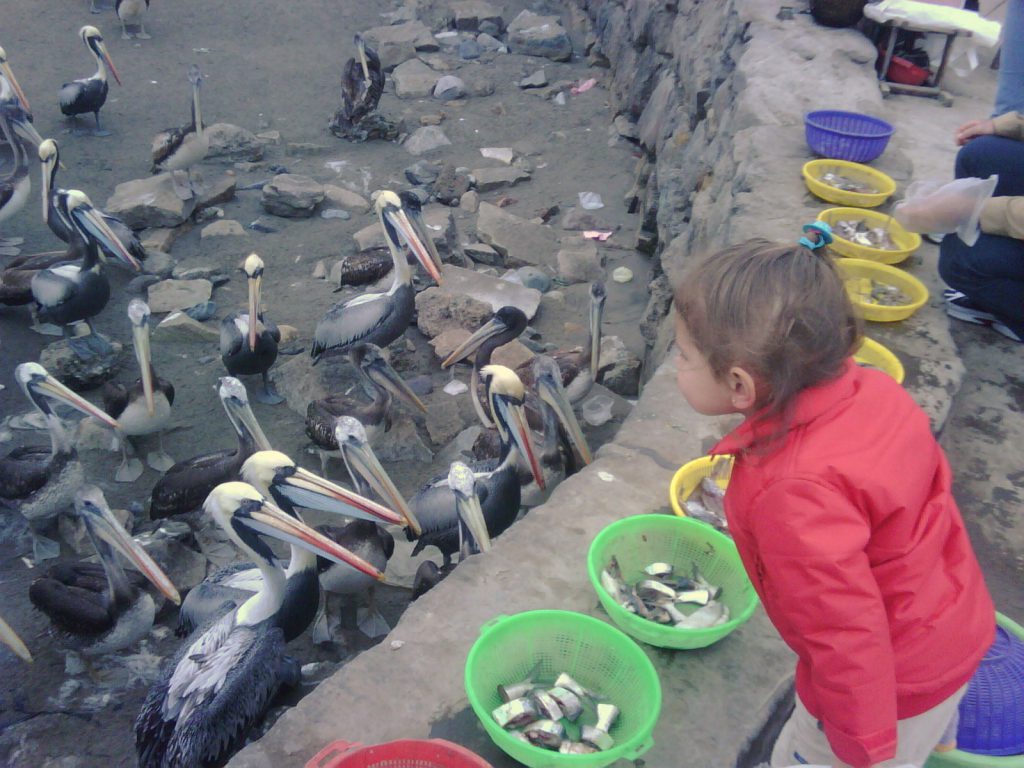 Went birding with Luciana today with no binoculars and no telescope. The only thing we carried…well Luciana carried ….was her elephant and bird-folder. I carried my Blackberry and these are the photos produced from the camera within the BB. We headed down to Chorrillos's fishing port. I have been going there quite a few times with Luciana and Elita. It is a good place also to see Inca Tern and Peruvian Seaside Cinclodes, although we did not see any today. Actually,it is a cool place to take kids as, one may buy some cut up fish for a Sol (35 cents) to hand out to the Peruvian Pelicans.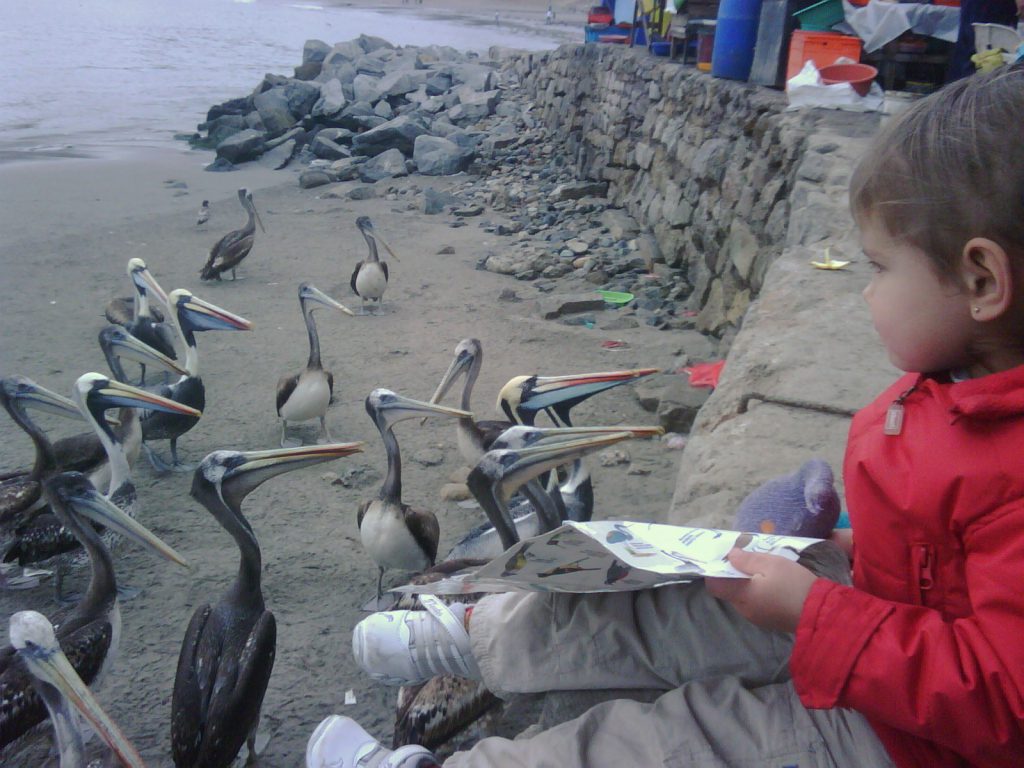 Be sure to bring the ID-kit!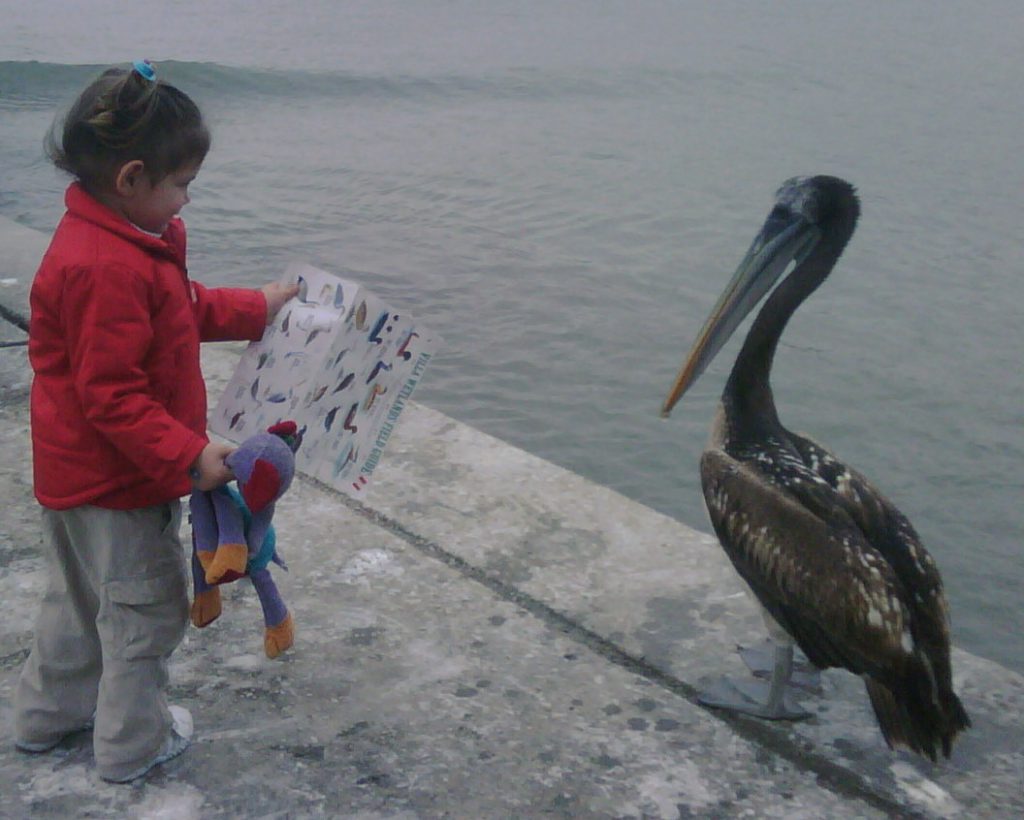 Thumb on Peruvian Pelican.  Somewhat similar to elephant, right?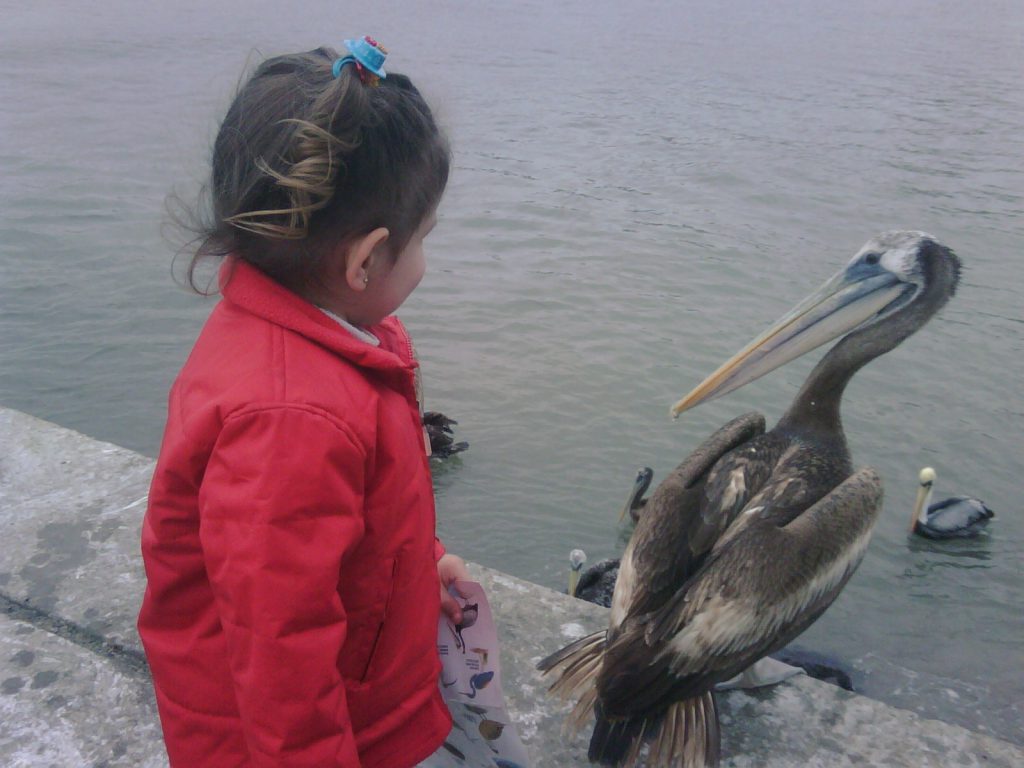 Hey, I want to show you something!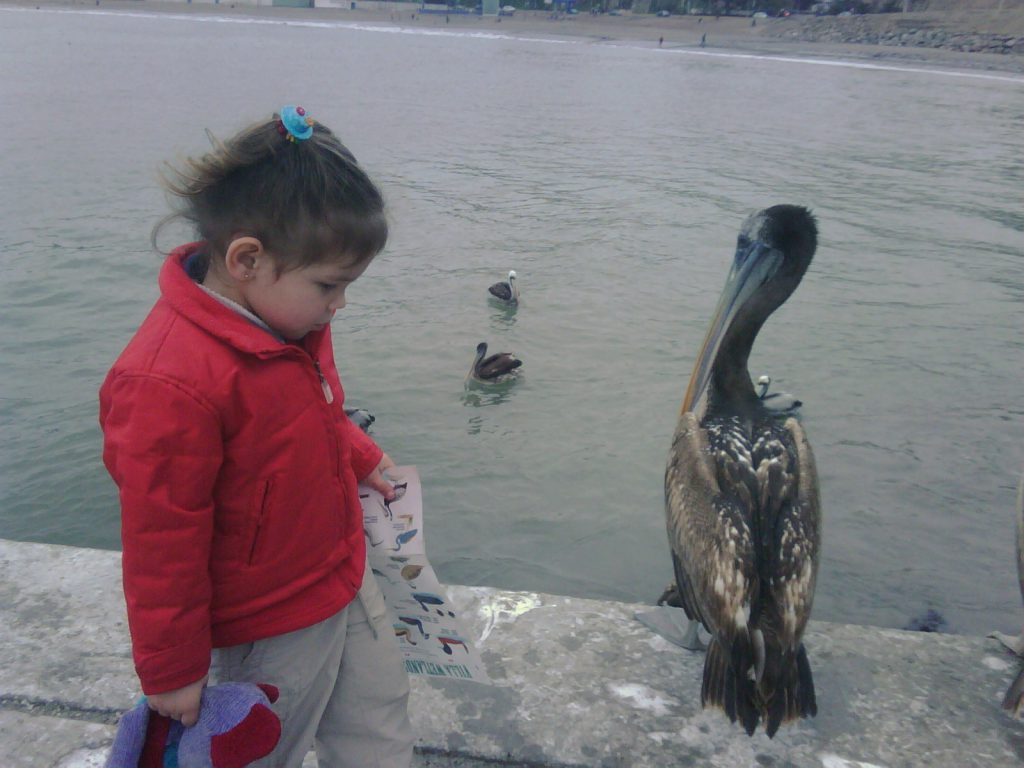 Don't be shy!
Look. Here is my elephant!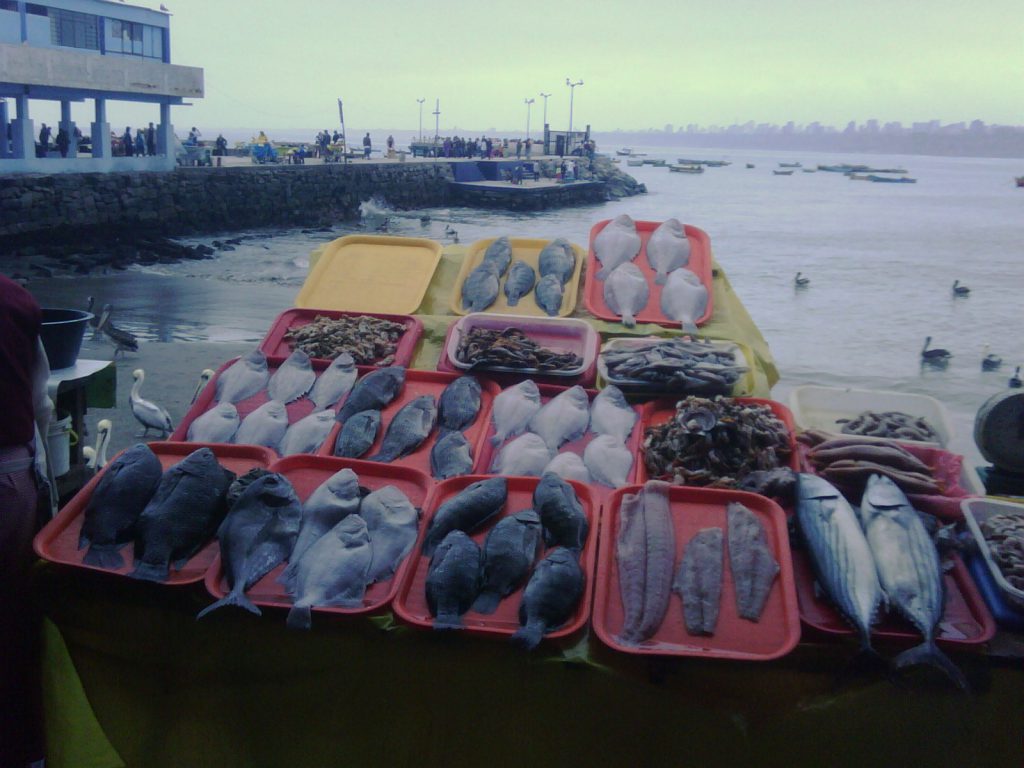 All sorts of fresh fish can be bought at the Chorillos fish market
Enjoy this post? Use the social buttons below to add it on your favorite social sites or send it via email. Also,

subscribe via RSS
or
by email
to get the latest updates. Not sure about these options? Learn more about
RSS
and
social bookmarking
.