Bird blogger's Tweet club #006
The tweetclub is better than blog carnivals.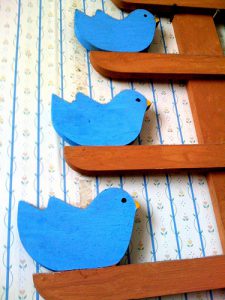 The birdwatchers tweetclub is much better to get visits to your blog post than the traditional blog carnivals. Have a look at this weeks tweet club results. WOW!!! It is the most overwhelming result since its start. Many blogposts have gotten over 200 clicks! Check this!!
In most these results were added to posts already having been posted a while and already been published on Twitter and to your blog readers.
Some participants don't stick to the rules.
You must understand that this is a collective effort. You need to retweet all the other posts if you want the benefit to be in receiving end of traffic. There is no need to single out anyone. I was quite lenient in accepting people this week to participate, as I was keen to get the tweet club started again. The tweet club is new, so it may not be all that clear to everyone how it works.
I ask you to check the earlier posts from the tweet club to grasp the ideas behind it. In any case here is a short summery of 3 main rules.
You must have a Twitter acount with people interested in birds as followers. I have not set a minimum number of followers, but lets say for the sake of argument that at least 10 of those people following you are interested in birds.
During the week you commit to do minimum 10 retweets of  individual posts. Best of course if you tweet each posts twice. But you commit only to 10 tweets in total.  I personally tweet each post 3 times.
Use the bit.ly link that I provide. This is needed to be able to measure the number of clicks each post receives.
Share on Facebook
Birdbloggers should share more on Facebook. In spite of mentioning the effectiveness of Facebook sharing and a requirement for anyone who had not yet large Twitter numbers, noone even shared one post. Believe me it is amazing the results you can get this way. Let's do a test. I will post once a day from tomorrow the four best results from the past tweet club (Larry, Kim, Susan and Janet). When you see the post on my wall, share it on your wall. By the publication of the next tweet club, if  Larrry, Kim, Susan and Janet could check how many extra clicks they get (install google analytics or just the wordpress stats for those on WordPress).
This weeks participants.
That is folks. Please leave your next contribution for Tweet Club in the comment section below. Now when my newsletter is out, it hope we shall be back next week as usual. Deadline on Tuesday Oct 20. Share on Twitter and on Facebook.  Let's see if anyone can get 300 clicks this week.
Twitter image by creative Commons lisence on Flickr.  Photo credit: Adam Gutierrez